Losing hair is a fairly common occurrence & one with a negative impact; as it results in losing one's confidence, self-esteem and charm. It alters your look and personality, makes you look more than your age. As a sufferer of hair loss, you look for the most effective treatment that can restore your crowning glory and give back your confidence & charm.
While exploring for hair loss treatment you may come across umpteen options & may get confused as to which is the best hair loss treatment to go for. Well it's better to do some research and then take an informed decision. Over the years, scientific research has led to a lot of effective procedures to successfully deal with hair loss.
Non-Surgical Hair Replacement:
Hair Replacement techniques and products have undergone a sea change and it no longer means wearing those outrageously garish & ridiculous looking wigs or toupees.
With scientific advancement, the non-surgical hair replacement technique has been refined to such an extent that a replacement is not only extremely sophisticated but also it works wonders. Use of high-quality material like human hair ensures that it is most natural looking & compliments the results as per expectations. It gives an ease of use without much expenditure and is considered the easiest way to overcome hair loss in a non-surgical way.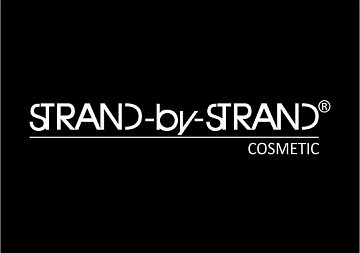 Hair Restoration:
Hair Restoration means reversal of hair loss. There are varied methods through which hair can be restored- treatment or surgery, depending on the different stages of hair thinning.
For early to mid-stages of hair loss, effective treatment can work wonders and not only arrest hair loss but also spurt regrowth. An effective treatment plan provides high quality products, specific doses and varied combinations. If a person follows this treatment regime sincerely, then one can overcome hair thinning to a great extent.
In case, hair thinning is acute or balding has occurred, then the most recommended option would be hair transplant.
Hair Transplant:
Hair transplant is a surgical method of hair restoration and with most impressive results in people suffering from limited baldness. In this procedure, healthy hair follicles are taken from donor site and transplanted in the bald area. In another procedure a strip of hair is taken from the backside and then tiny grafts or individual follicles are done depending on the acuteness of thinning or balding and the type of technique used by the performing team. This is performed by surgeons and is the most promising and considered a permanent solution for certain level of hair loss.
AHS- A distinctive edge over others
Advanced Hair Studio (AHS) with its exemplary services in hair care of for nearly five decades, offers the most advanced & effective hair loss treatments for men & women all over the world.
AHS provides a wide range of hair restoration options with most advanced scientific procedures & latest, path-breaking technologies at the most cost effective prices.
Its Strand-by-Strand Ultimate, AHS Complete, Supernatural by AHS are some of the super special hair loss treatments that have been taken by celebrities as well as commoners.
In keeping with the changing times, AHS has oriented itself and always matched best quality at par with the international standards of hair care industry.