UNDERSTANDING HAIR LOSS
Normally 80-100 strands of hair leave our scalp everyday & fall. They are replaced as the growth of hair is a cyclical phenomenon. If this changes into bunch of hair falling or the pillow cover laden with it or the comb clogged with it - then it surely might be the time to panic! Reasons of hair loss or thinning or balding are numerous & varies from person to person. In some genes play the endgame, in others it could be hormonal imbalances; nutritional deficiencies also lead to hair loss and so do environmental reasons impacting the health of our follicles. Usually if the thinning is alarming then it turns out to be more than one reason for it.

BLAME YOUR FOREFATHERS FOR YOUR BALDING
Androgenetic Alopecia commonly known as hereditary-pattern-baldness is a genetic hair loss problem which leads to baldness, mostly in men. It begins with thinning of hair & results in partial or total balding. High levels of DHT is supposed to be the main culprit for this condition. It affects the growth of the follicles resulting in its miniaturization, causing complete baldness in the affected area.
ENVIRONMENT PLAYS A VILLIAN IN HAIR LOSS
In modern times number of people impacted by hair loss has increased manifold, leading to a conclusive study that the pollution of the environment is also equally responsible for it. People in their 20s and 30s are unable to cope with the adverse impact on their appearance, leading to acute stress and at times depression.
The environmental pollutants are numerous - harmful emissions from automobiles, chemicals from industrial units, stubble burning, fire/smoke of any kind, dust, etc. Like other body parts, our hair gets damaged due to the pollutants present in the environment. The pollutants stick to the scalp & clog it. The hair becomes frizzy, dry & brittle leading to hair fall. The common dust carries micro-organisms which lead to infections & allergies on the scalp. Carbon present in the air tends to damage the follicles which eventually results in balding.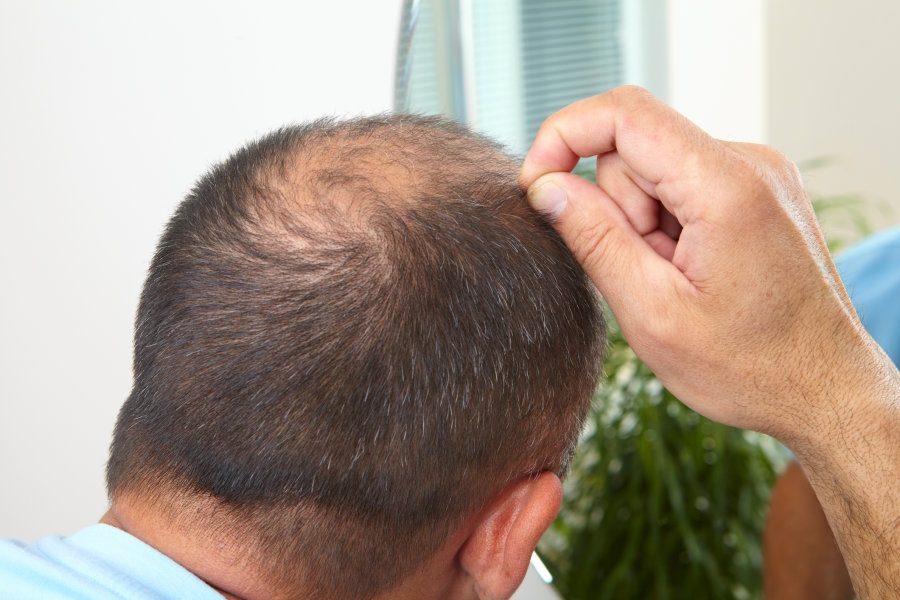 CORRELATION BETWEEN GENES & ENVIRONMENT
Experts are of the opinion that hair loss shouldn't be attributed to only the genetic influence or the environmental degradation. In fact, a study by a Japanese medical university has concluded that people who carry genetic component of Alopecia, require a trigger from the environment to precipitate it. The two factors put together lead to the catastrophic effect of massive hair loss.
THE WAY OUT
People looking for hair treatment, will have to understand the reasons for their hair loss. Regular hair wash regime will be one way to keep the scalp healthy. Hair loss treatment for men who have gone bald, can be ascertained once they are ready and willing to seek professional help. The hair treatment options are plenty & combined with protection from pollution & a balanced diet, it can work wonders.
LOOKING FOR BEST HAIR TREATMENT OPTIONS?

Step into ADVANCED HAIR STUDIO-
Providing the most revolutionary hair treatment options for all hair problems.
Special packages, procedures and concepts for hair loss treatment for men suffering from baldness .
Introducing unique, progressive & extensive range of procedures of hair treatment .
International brand with numerous branches & enormous numbers with regards to satisfied clients.
Regain your hair, appearance & confidence;
Restore, retain & regrow your tresses!