HAIR LOSS, HAIR THINNING, BALDING? LOSS OF CONFIDENCE & SELF ESTEEM!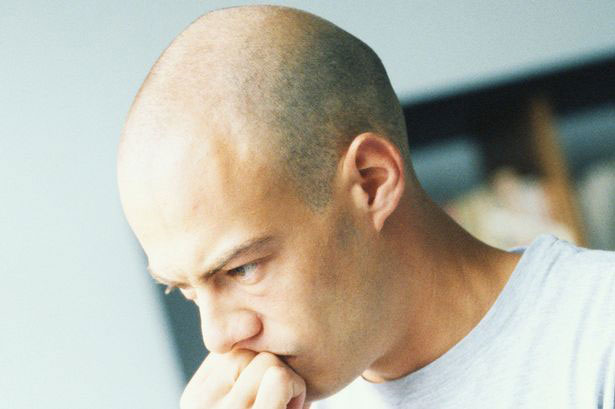 Lifestyle changes, stress, pollution, chemicals in hair care products, too much styling, imbalanced diet- are few primary reasons which lead to hair loss.

In modern times, the young are also being plagued by this problem, leading to trauma & anxiety.

One major side effect of hair fall is the way it affects the appearance - it makes you afraid of the mirror.

Being ignorant isn't always a bliss- people start looking for quick, readymade solutions in their ignorance, thus leading to worsening of the hair condition.
WHAT IS HAIR TRANSPLANT?
Hair transplant is a surgical process through which hair is restored in baldness. In this process graft/follicles are taken from the backside hairline (as they are more resistant to changes) & placed in the affected area.
There are two procedures to perform the transplant-
Follicular Unit Transplantation (FUT) - In this process a long, thin tissue is taken from the donor area & then individual follicular units are removed and grafted in the affected area. It leaves a linear scar due to removal of strip.
Follicular Unit Extraction (FUE) - In this method the follicles are harvested individually through tiny incisions. Then they are one by one grafted in the area which has suffered loss of hair.
WHO NEEDS TO GO FOR A HAIR TRANSPLANT?
The need for a hair transplant arises when a scientific test of hair and scalp is done, leading to a conclusion that the natural hair regrowth may not happen or give good results.

Generally, people who develop balding, resulting in a major change in their appearance & personality, opt for this solution.
5 FACTS THAT YOU NEED TO KNOW BEFORE OPTING FOR A HAIR TRANSPLANT:
FACT 1: The Benefits -
This is one of the finest, most effective, procedure to get natural looking hair growth.

It gives the best results.

It is permanent & the transplanted hair does not fall.

It doesn't need any special care & can be looked after as normal hair.
FACT 2: The Precautions -
As it's a surgical process, the selection of the Studio/Salon should be done with great care because if not performed by an expert, results may not show.

Eligibility of the patient should be taken into account.

Patients medical history should be evaluated.
FACT 3: The Treatment-
Understand the different procedures involved.

Also discuss to find out about the success/failure rate.

Try and find out if any side-effects and risks that are involved.
FACT 4: The Cost:
Find out the hair transplant cost involved in the entire process.

If the price is very highly quoted, you can seek explanation. They may be hiring very experienced people, which will guarantee a good result.

If, on the other hand, the quoted hair transplant cost is much lower than normal, please don't opt for it. They may spoil the case due to inexperience and compromise.
FACT 5: Post Surgery Precautions:
As it is a surgical process, it will take time to come to normal routine.

Extensive care of the transplanted area has to be taken.

Certain side-effects may trouble you initially.
TAKE THE AHS - STRAND BY STRAND ULTIMATE- THE BEST HAIR

TRANSPLANT IN AHMEDABAD
If you are looking for hair transplant in Ahmedabad, come to us in full faith. We guarantee you the best possible result & price at Advanced Hair Studio - An internationally recognized name !
Get your younger self back along with your confidence!